"The great down the guts trip" by Katie Green
5 young Aussies walk into a bar, then another bar, and another … what do you get? The great down the guts trip 2017 (and back again).
Starting from Darwin in the NT we decided to do a road trip down the guts to Uluru and back again in 10 days. Lucky enough, 3 out of the 5 of us already live in Darwin so we took our own cars (2) and camping equipment.
Starting our day off in Darwin, we drove down to Adelaide river to visit Charlie the buffalo. If any of you were wondering who Charlie is, he became an Aussie treasure after his role in a scene in the 1985 Crocodile Dundee movie. Charlie unfortunately died in 2000 however has been stuffed and now permanently lives at the bar!
Next stop, Mataranka! A small town located 431km south east of Darwin. Mataranka is known for their beautiful thermal springs (Mataranka and Bitter springs). Open all year round, this place is great for a stop off for lunch or even to camp overnight. The campground has unpowered and powered sites, a restaurant and bar as well as live music.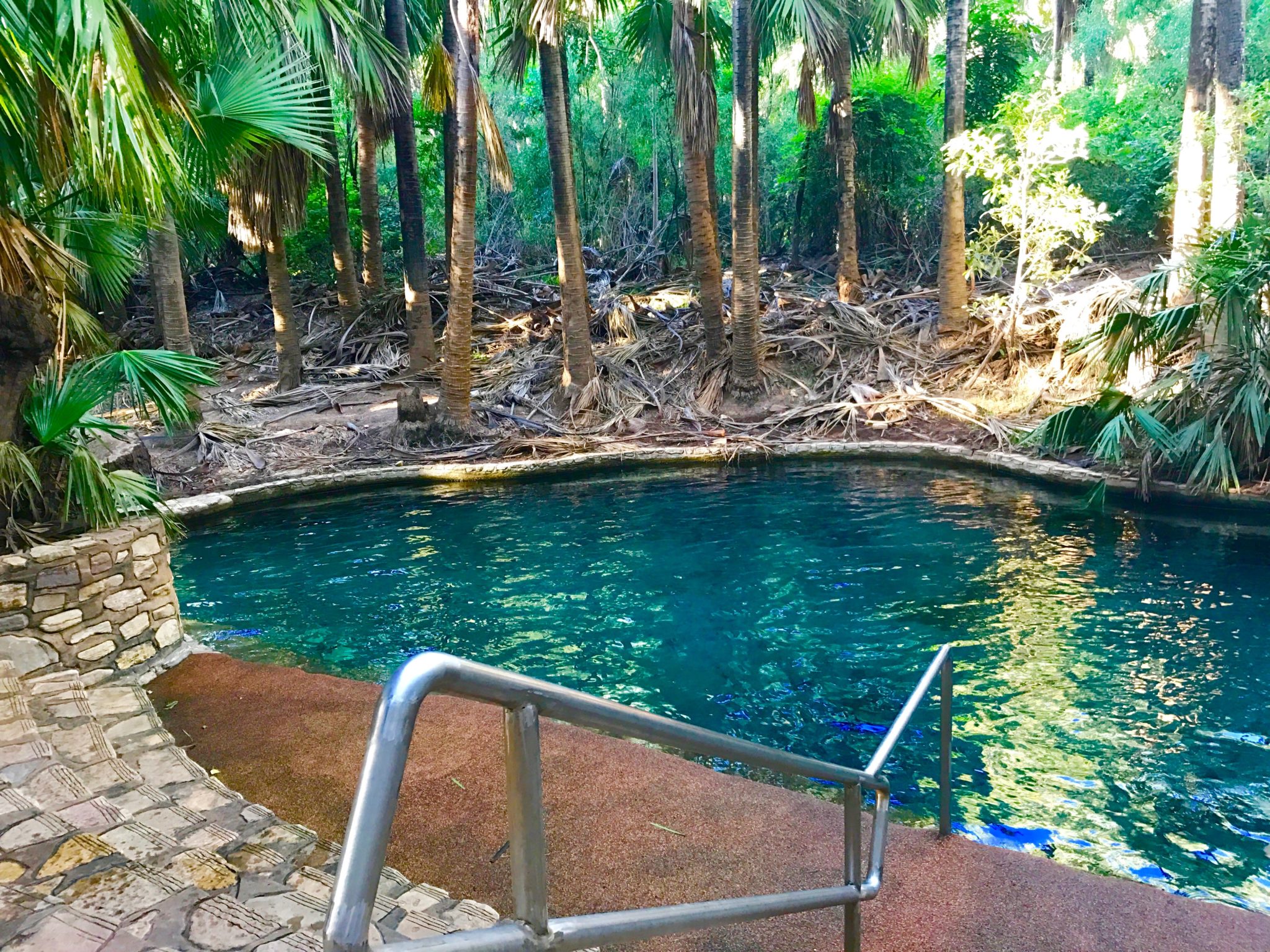 For our first night we stayed at Daly waters. Every Easter long weekend the Daly Waters Pub holds an annual BNS ball. The BNS is on the Saturday night however they also throw a big party on the Friday night with jelly wrestling, live music, cheap drinks and lots of interesting characters! The Daly waters Pub is about 600km south of Darwin, 3kms off the Stuart highway. It offers cheap camping (with good toilet and showering facilities) as well as air-conditioned affordable rooms. And no need to stress, if you are feeling a bit under the weather from the night before, they also do a cracking brekky! The owner of this pub is a complete larrikin and looks after all of his guests like he's known them for years. This pub is a MUST DO on my down the guts trip bucket list. Make sure you add this to your trip and drop in to say G'day!
Hot Tip: Make sure you take some Bushmans mosquito repellant!
From Daly Waters, we got back onto the Stuart highway and made our way south. Stopping at Elliott for a Bubble O'Bill and continuing on to 'threeways roadhouse' to fill up and have some lunch. Threeways is situated on the corner of Barkly and Stuart Highways. You can camp here however I would recommend continuing your drive south to Devils' Marbles instead!
Devil's Marbles is located 105km South of Tennant Creek. The Devil's Marbles are huge granite boulders scattered across shallow valley. Devil's Marbles are breath taking! You can camp at the site for a few dollars per person and sleep right at the base of the rocks. Make sure you climb to the top of the marbles to watch the sunset and sunrise, as the changing colours are beautiful!! This stop over is a MUST DO!
The campground is pretty basic (no showers and drop toilets) however great for one night stay and not far from Tennant Creek or Wycliffe Well.
Hot Tip: If you are camping, a MUST HAVE is a jaffle iron for the fire. They are great to make a quick lunch or for breakfast.
Wycliffe Well is a quirky town located just south of Devil's Marbles, about 130km south of Tennant Creek. Wycliffe Well is known as the UFO Capitol of Australia. It is full of Alien merchandise, quirky signs and Femailian and Malian toilets! Make sure you take a walk out the back, there's lots of birdlife, peacocks and some mules.
Hot Tip: Wycliffe Well also has some amazing and cheap aboriginal art! Make sure you check it out!
Next stop, Aileron! Home to the 'Anmatjere Man', a 17metre tall, 8 tonne man who overlooks Aileron and the surrounding region from the hill behind the roadhouse. He now also looks over the 'Anmatjere Woman and Child' who are located near the roadhouse and visible from the highway. These two sculptures are breathtaking and well worth the stop. The day we stopped at Aileron, they were hosting a gymkhana and rodeo out the back. It looked like a hoot, and was very popular! This is on every Easter long weekend!
Almost at Alice! And what a beautiful place it is… known as the beating heart of Australia's Red Centre. Surrounded by beautiful mountain ranges it appears as an oasis in the middle of the desert. Alice Springs is smack bang half way between Darwin and Adelaide. As you drive in, you are greeted with the breathtaking mountain views of the McDonnell ranges and the sandy Todd River.
I highly recommend staying at the G'day Mate caravan park! The owners are friendly and helpful and their bathrooms and facilities were the best we came across during our entire trip! Located just out of the city center at Palm Circuit. It has great BBQ's, clean showers and toilets and a pool! They also run multiple tours from the campsite and camping does not cost an arm and a leg!
Whilst staying in Alice, make sure you visit Simpson's gap and climb Cassia Hill as it has a breathtaking sunset view!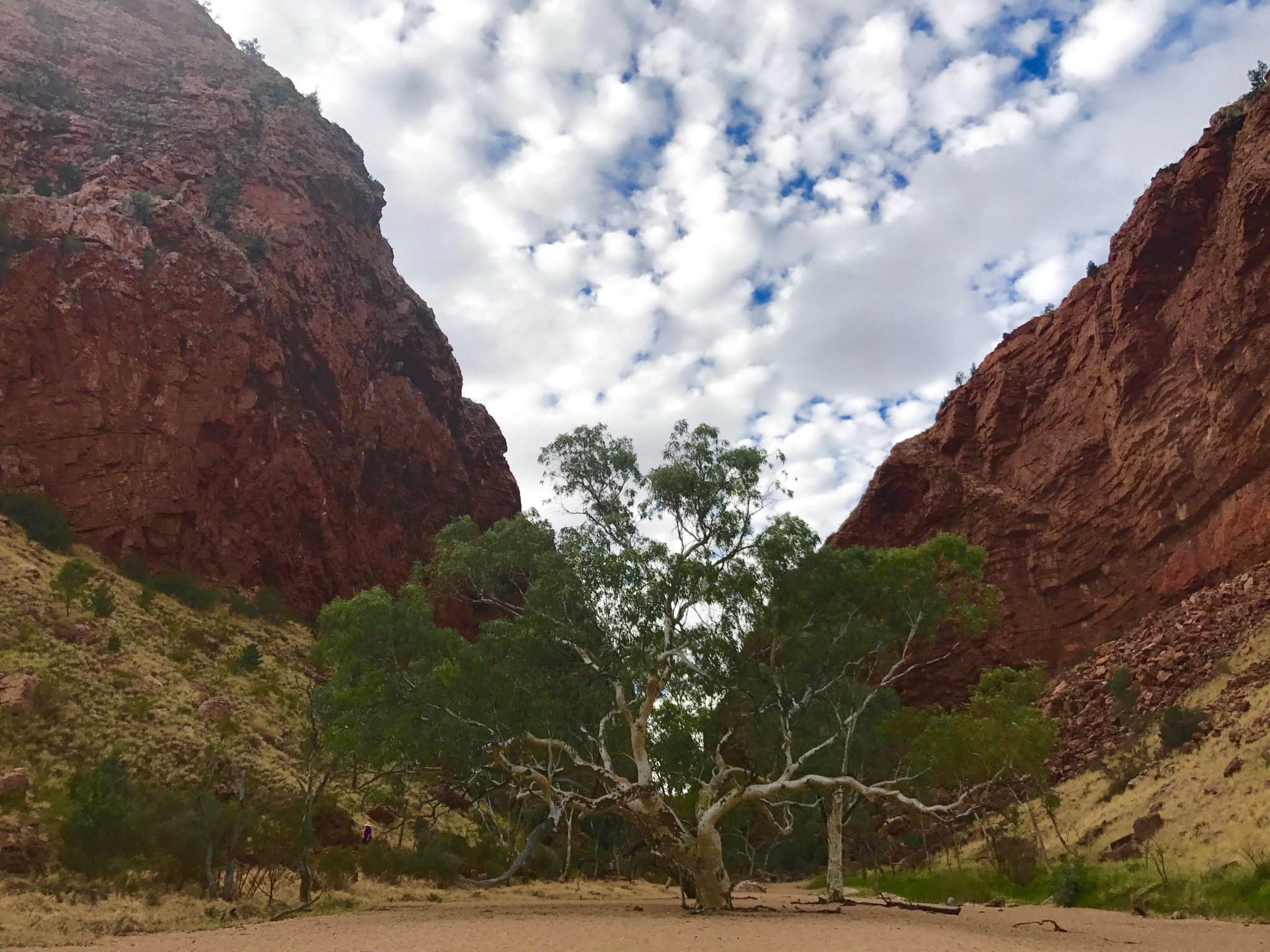 A MUST DO, is climb Mt Gillen at sunrise. NOTE: this climb is not for the faint hearted and head torches are essential for the initial stage of the climb however once you have made it to the top, the views are breathtaking! Mt Gillen is located about 10km west of Alice Springs and is roughly 944m high (340m in elevation from the trailhead at Flynn's grave car park).